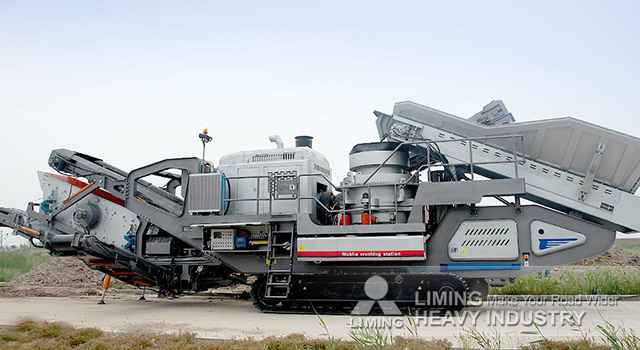 Product introduction:
K3 series mobile production line is a tire-type movable production line specially designed for small and medium-sized production lines (100-300T). It is suitable for the crushing, screening, shaping and sand making operations of various soft rocks, hard rocks and construction waste. The equipment has a total of 14 product line models, and 5 frames are equipped with 19 standard mobile equipment modules. The characteristics of the mobile production line are: mature host equipment, rapid assembly line to meet the needs of the operation, modular and simple installation, overall flexible movement, standardization and generalization.
Scope of application: stone factories, mines, metallurgy, building materials, highways, railways, water conservancy, chemical industry and other industries
Material: river pebbles, granite, basalt, limestone, quartz stone, diabase, iron ore, gold ore, copper ore, construction waste, etc.
advantages :
Strong processing power, full Nissan
Large-scale grate feed: In the mainstream 200-300 tons project, it is equipped with GF1245 type feeder, double-layer grate, with a length of 1800mm, with powerful grate separation and soil removal functions, and powerful processing capacity.
Large-volume silo: the volume of the feed bin of coarse crushing equipment is 6.5m?, the feed baffle of the widening feed can reach 8m? Feeding, and to ensure continuous feeding, full daily output.