FH series heavy-duty vibrating feeder is a new type of vibrating feeding equipment independently researched and designed by our company. It is a combination of many years of experience in the production of screening equipment, modern industrial technology and world design concept. It can be used in the production line. The crushing machine continuously feeds evenly and coarsely screens the material, which is an ideal feeding and screening device for processing primary materials.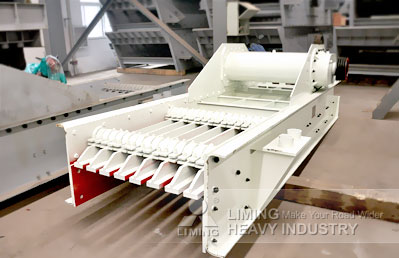 Applications: Metallurgy, mining, coal, building materials, chemicals, abrasives and other industries
Materials: river pebbles, limestone, dolomite, granite, diabase, basalt, construction waste, coal, etc.