RIVER STONE CRUSHING SAND PRODUCTION LINE IN ALGERIA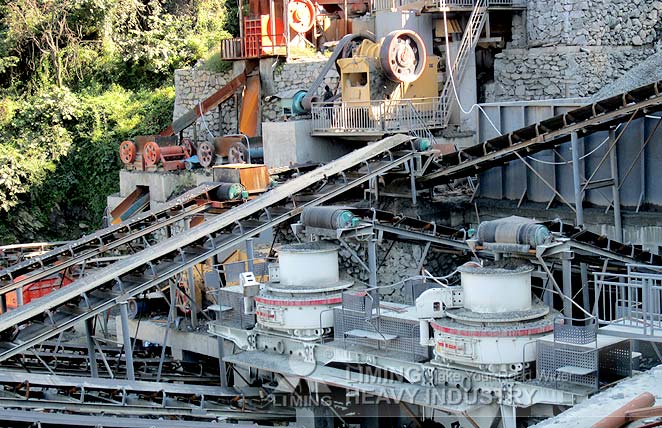 Working site of 150-200tph stone crushing plant in Hammam Regali Algeria for concrete batching

The main equipments are one set PYB900 spring cone crusher, one set VSI8518 sand making machine, one set 2YZS2460 vibrating screen, one set 2YZS1860 vibrating screen, one set 2YZS1848 vibrating screen, one set XL915 screw sand washing machine, one set 2XL915 screw sand washing machine and belt conveyors.

The max input size is 80mm river stone, The output size is 0-3mm,3-8mm,8-15mm,15-25mm . after our VSI and sand washing machine processing, the final products with good shape and very clean, bring our client much benefit.