400-650TPH STONE CRUSHING PLANT
This crushing plant is used to crush soft or medium hard stone (like: limestone, gypsum, marble, calcite, dolomite, etc) from <1000mm down to about 0-5, 5-10, 10-20, 20-40mm (or other sizes according to your need) as aggregate for construction.
With it, Liming can provide you the well-shaped cubic final products, with low energy consumption, low cost, easy maintenance, and high efficiency. Also, with the most advance technology, automatic lubricating system and hydraulic system, the European type impact crusher will provide you the best experience.
NO.
Equipment
Model
Max. Feeding Size (mm)
Motor(KW)
Number
I
Vibrating Feeder
GZD1500X6000
800
30
1
II
Jaw Crusher
PE1200×1500
1020
200
1
III
Impact Crusher
PFW1318Ⅲ
300
200
2
Ⅳ
Vibrating Screen
4YZS2460
100
37
1
  Belt:B500×10m, B1400×23m, B1200×26m, B800×27m, B650×15m, B650×15m, B650×15m, B650×15m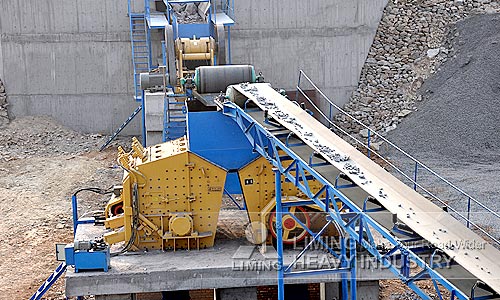 Liming is going to equip you a solution as the following: Vibrating feeder GZD1500X6000 feed the stone evenly and smoothly into the jaw crusher PE1200x1500, which will crush the stone from <940mm down to about 220mm as the primary crusher. Then belt conveyor will take the outputs of PE1200x1500 into the secondary crusher – 2 sets of European type impact crusher PFW1318III, to get further crushed down to about 40mm (or other sizes as the customer wanted), then the outputs of PFW1318III will be carried to 2 sets of vibrating screen 4YZS2460, to get separated into 5 kinds: 0-5, 5-10, 10-20, 20-40, and >40mm. Then >40mm will be carried back to 4YZS2460 for re-crushing, while 0-5, 5-10, 10-20, 20-40mm goes out into piles as final products.