VSI vertical shaft impact
The VSI (vertical shaft impact crusher) manufactured by Liming Heavy Industry is newly developed equipment which is widely used in crushing and reshaping of metallic and non-metallic ore, building materials ,artificial sand and all kinds of metallurgical slags.
one of the obvious advantage of the vertical shaft impact crusher is that it can gives perfect shape of the final product which can satisfy the customer's need. The sand and gravel produced by the vertical shaft impact crusher is cubical in shape which is good for the construction and the building project.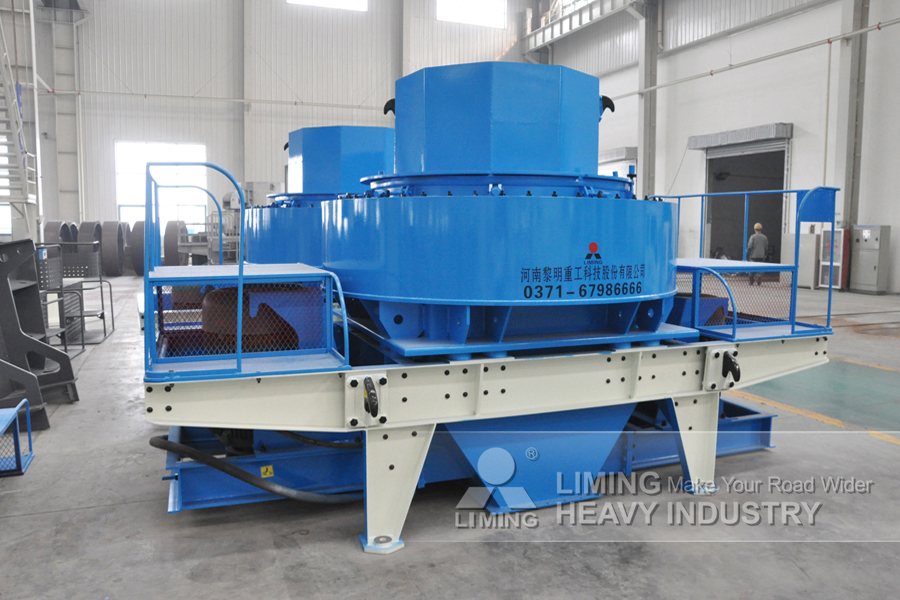 Features
Main shaft is equipped with imported roller bearing . It makes main shaft work stable and then increase the lifetime.
Hydraulic lifting mechanism can move away the feed hopper easily , which saves man powder during maintenance.
Special feed opening structure makes that two feeding methods , center feeding ,ring feeding,changes easily ,in order to meet the requirement of crushing and reshaping the stones .